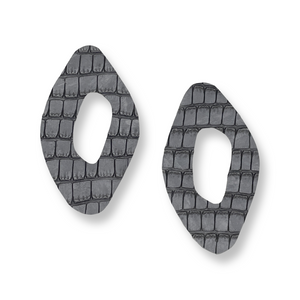 a grey crocodile print with center cut out. approximately 5 inches in length. 
*eligible for clip on. 
Somalia's capital and most populous city is Mogadishu. Mogadishu has an estimated population of 2.59 million people living in just 35 square miles. Mogadishu serves as a commercial and financial center and has a booming textile industry. This has helped its economy grow rapidly since 2011.